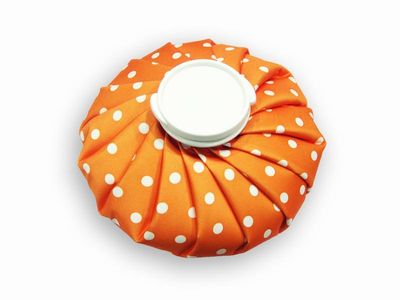 Outer Material : POLYESTER + TPU
Size : 6"/9"/11"
Capacity : 600ml/1800ml/3000ml
Normal Cap : YDB-306/309/311
Large Cap : YDB-506/509/511
Pattern : YELLOW WITH WHITE DOT
SPECIFICATION
►Outer Material : POLYESTER + TPU
►Size & Capacity :
• 6"-600ml
• 9"-1800ml
• 11"-3000ml
►Normal Cap : YDB-306/309/311
►Large Cap : YDB-506/509/511
►Pattern : Yellow with white dot
►Made In Taiwan
FEATURES
►Soft fabric : Soft to the touch to enhance comfort and coverage of injured area.
►No Leakage : Special sewing technique create superior leak resistant.
►Ice/Hot use : Suitable for both cold and hot therapy (Accept temperature:-20~70°C)
►Reusable
►Certificate : ISO9001/ISO13485/CE/TUV
USAGE
►
Add water to the bag 3/4 full.
►
Place the cap on top of the bag and turn it clockwise until you cannot turn anymore.
►
Apply the bag flat on desired area to be treated.
---
◎
For Ice Bag
For best results, add ice cubes to increase the cold effect.
※If ice cubes are too big, crush it first and then add.
◎
For Hot Bag
Add some cold water to keep the water temperature at a safe and comfortable level.
For best result, pour 50°C- 60°C (recommended) hot water into bag and screw the cap on before use.
※Do not pour 100°C boiling water directly into the bag.